Located in beautiful Topeka, KS, Brookfield Village is the perfect place to call home. Brookfield Village offers one, two, and three-bedroom apartments with great amenities. Not only are their great amenities inside the apartments, but there are also great community amenities as well. This community is also pet-friendly.
There are many attractions as well as delicious restaurants in Topeka. Be sure to visit all of these attractions and restaurants while you are living in the Brookfield Village Apartments.
TOP 5 PLACES TO GO IN TOPEKA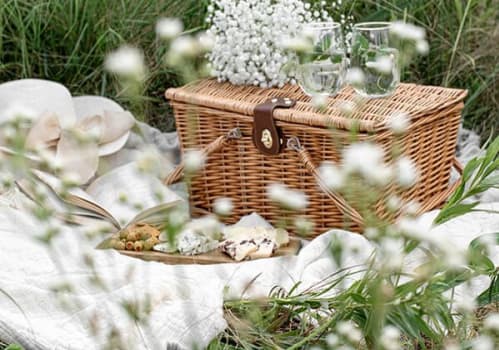 Gage Park is the perfect place to make memories in Topeka. The 160-acre park is full of great entertainment options for all ages. Take a ride on the mini-train, visit the zoo, swim at the aquatic center, take a walk on the trail, or choose from the countless other options. The park is the perfect destination for birthday parties, family gatherings, or just for a fun day outside.
Other attractions in the park include the Helen Hocker Theater, Hill's Bark Park, the Kansas Children's Discovery Center, and more. Check out the website today to learn more about the park, see photos of the park, and plan your day!
635 SW Gage Blvd Topeka, KS 66606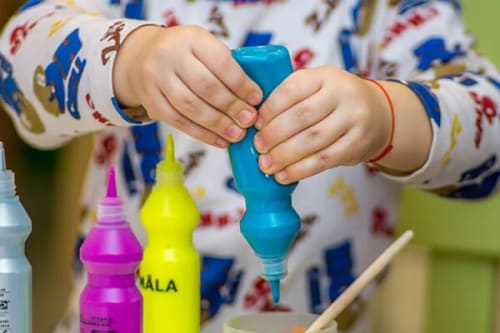 The Kansas Children's Discovery Center is located near Gage Park. There are several exhibits to explore both indoors and outdoors. Some of the different outdoor exhibits are the Challenge Course, Pirate Ship, Music Garden, Treehouse, and much more. These activities are perfect for exploration and energy burning! There are also great indoor activities including building, science, art, Moneyville, and others. The indoor exhibits encourage immersive play learning to help your little one learn more about the world around them.
The museum also hosts events, field trips, and programs for all ages. Visit their website today to see what fun events are coming up. You can also find information about membership, volunteer opportunities, and more.
4400 SW 10th Ave Topeka, KS 66604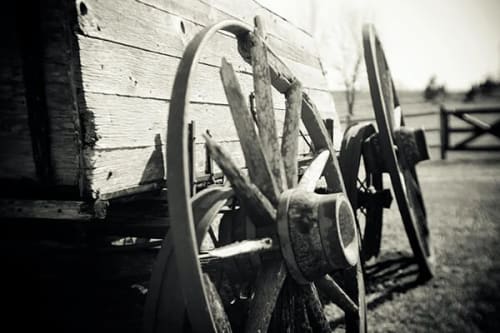 The Kansas Museum of History was established in 1875. As its name suggests, the museum is an engaging spot to learn about Kansas history. Some of the exhibits in the museum are Early People, Fast Food, Kansas Families, Forts and Trails, and much more. You can also stop by the museum store to get souvenirs and replicas of the great artifacts.
There are also programs, tours, and events hosted at the museum. The mission of the museum is the preserve and share Kansas history to educate students and families. There are also web-based resources that are provided by the museum to accomplish this mission. View the museum's website today to see upcoming events and to browse their online resources.
6425 6th Ave Topeka, KS 66615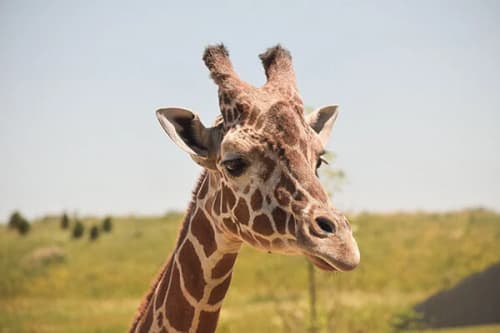 The Topeka Zoo & Conservation Center is a great family-friendly destination! The mission of the Topeka Zoo is to "enrich our community through wildlife conservation and education." Visit the zoo to wander through exhibits including the Tropical Rainforest, Liana's Forest, Hill's Black Bear Woods, and more. From small amphibians to giant mammals, there are animals from all around the world that you can observe and learn about.
In addition to its exhibits, the zoo hosts events, camps, and private events including weddings and birthday parties. There are also gift shops, a café, and multiple pavilions for breaks during your day at the zoo. Visit Topeka's Zoo website today to see upcoming events, sign up for camps, or find volunteer opportunities.
635 Gage Blvd Topeka, KS 66606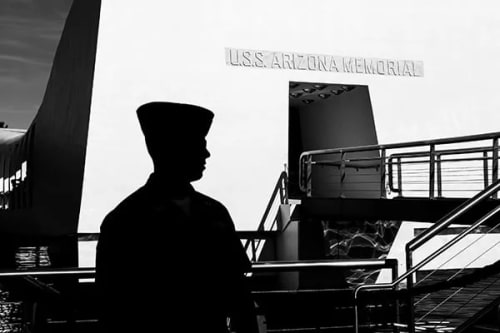 The Combat Air Museum has been educating and entertaining the Topeka area for 45 years. Located at the Topeka Regional Airport, on the Forbes Field, the museum is one of few major aviation museums in the country located on an active airfield. Visitors to the museum can frequently see flying activities of Air Force fighter aircraft and Army helicopters. The museum has 46 aircraft on display from the earliest days of aviation to the present day. They also have a WWI replica aircraft display, historic aircraft engines, and a large display of military artifacts and aviation arts.
There are also classes hosted at the museum including Young Aviator classes and Girls in Aviation Day. Visit their website today to see the most up-to-date exhibit list, schedule a tour, or learn more about the Combat Air Museum's history.
7016 Forbes Ave Topeka, KS 66619


TOP 5 AMAZING PLACES TO EAT IN TOPEKA
There are many different great restaurants that are located in Topeka. Try out these great restaurants and more while you are living at Brookfield Village.

The Wheel Barrel is a unique restaurant that specializes in grilled cheese, craft beer, and whiskey. The menu features a wide selection of signature sandwiches along with seasonal sandwiches curated based on fresh ingredients and the season in mind. What's a grilled cheese without soup?! The Wheel Barrel also serves creamy tomato bisque and rotating seasonal soup. The Wheel Barrel also has 12 beers on tap along with a wide selection of bottled beer, cocktails, and whiskey. Visit their website today to choose your favorite sandwich!
925 N Kansas Ave Topeka, KS 66608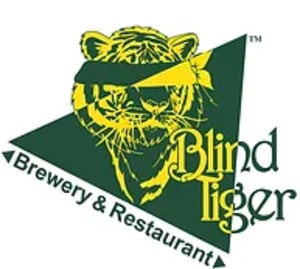 The Blind Tiger Brewery & Restaurant is named for a Prohibition-era custom of using a stuffed tiger to alert potential patrons to the availability of illicit alcohol. The speakeasy-style brewery and restaurant serves American-style favorites including 100% Kansas beef steaks. The brewery has 20 beers on tap that rotate seasonally. In addition to delicious food and drinks, Blind Tiger uses money from certain beers to support the Sumatran Tigers at the Topeka Zoo.
417 37th St Topeka, KS 66611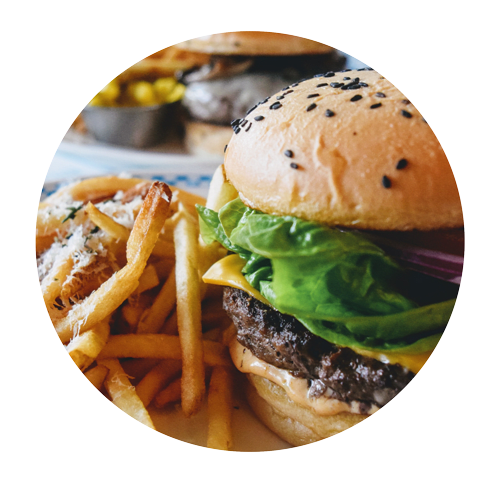 BoBo's Drive-In in a fun fast food restaurant serving traditional American food since 1948. Their menu features drive-in classics including steakburgers, hot dogs, corn dogs, and chicken tenders. They also serve classic American-style desserts including apple pie, malts, and shakes. Visiting Bobo's Drive-In transports you back to in time with their classic fast food atmosphere. View their menu today and stop by today to enjoy the place that has been "hoppin' since 1948."


2300 10th Ave Topeka, KS 66604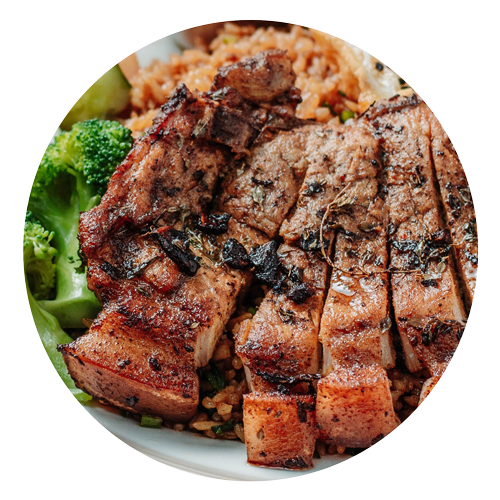 Black Dog BarBQue is loved on the main floor of the Harley Davidson on 21st and Topeka Blvd. They serve smoked meats and sides that are made fresh every day. Their barbeque lunch is available 5 days a week, and breakfast is available on Saturday mornings. Black Dog customers rave about their delicious bbq sauce that you can purchase by the bottle. See Black Dog's menu below and visit today to see why everyone loves Black Dog BarBQue.


2047 Topeka Blvd Topeka, KS 66612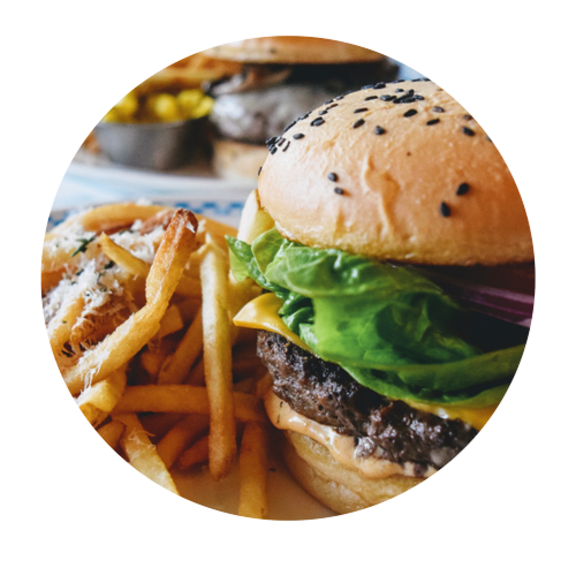 The Pennant is the perfect place to go for great food and family fun. This award-winning destination has incredible food options, vintage arcade games, and a bowling alley. The menu at The Pennant uses locally sourced ingredients for fresh, tasty dishes every time. Dishes featured on The Pennant menu include burgers, wraps, baskets, salads, and more. The Pennant also offers gameday and happy hour specials! Room rentals are also available for your next birthday party, game day get-together, or any other event that you may have. Visit The Pennant in Downtown Topeka today for delicious food, refreshing drinks, and fun activities.


915 S Kansas Ave Topeka, KS 66612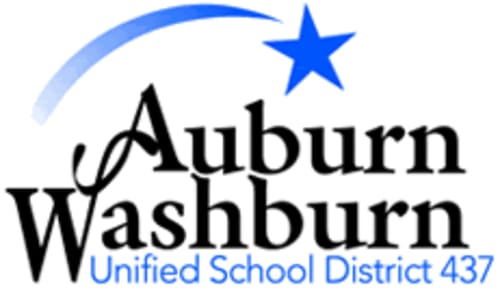 Auburn Washburn School District